Back to Services
Autopromotor brings the latest technology to your business, making advertising your stock, managing your business, and selling cars easier than ever before! Use it via desktop, mobile or our dedicated app!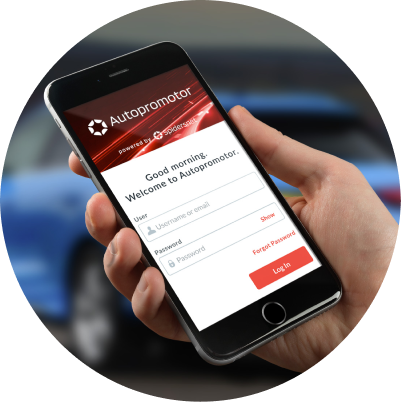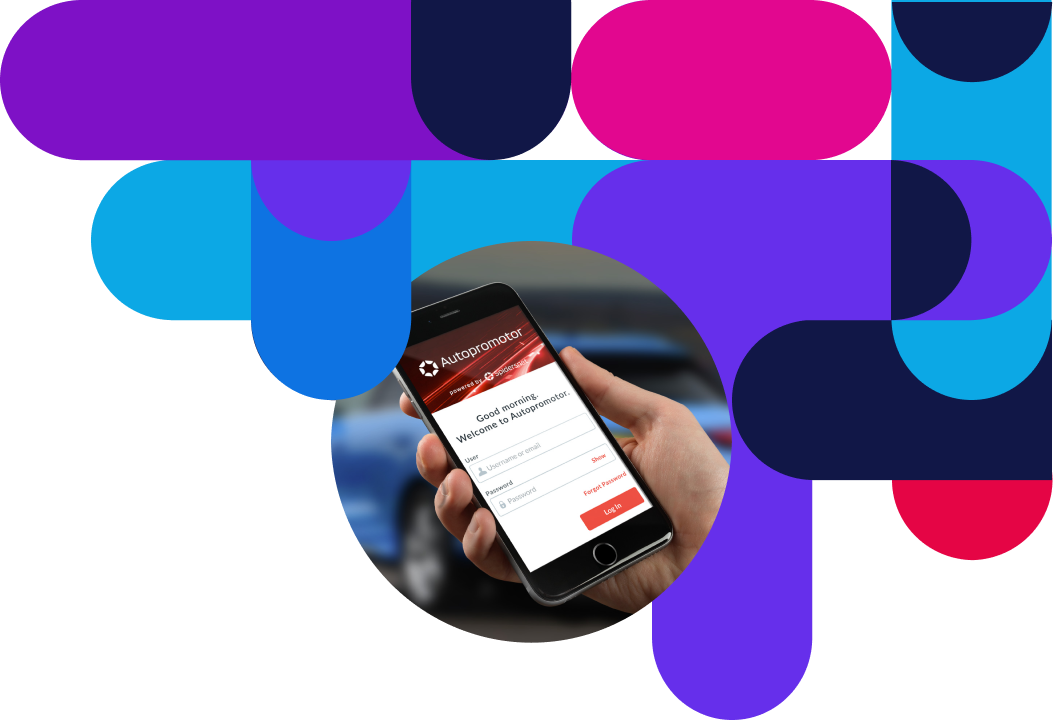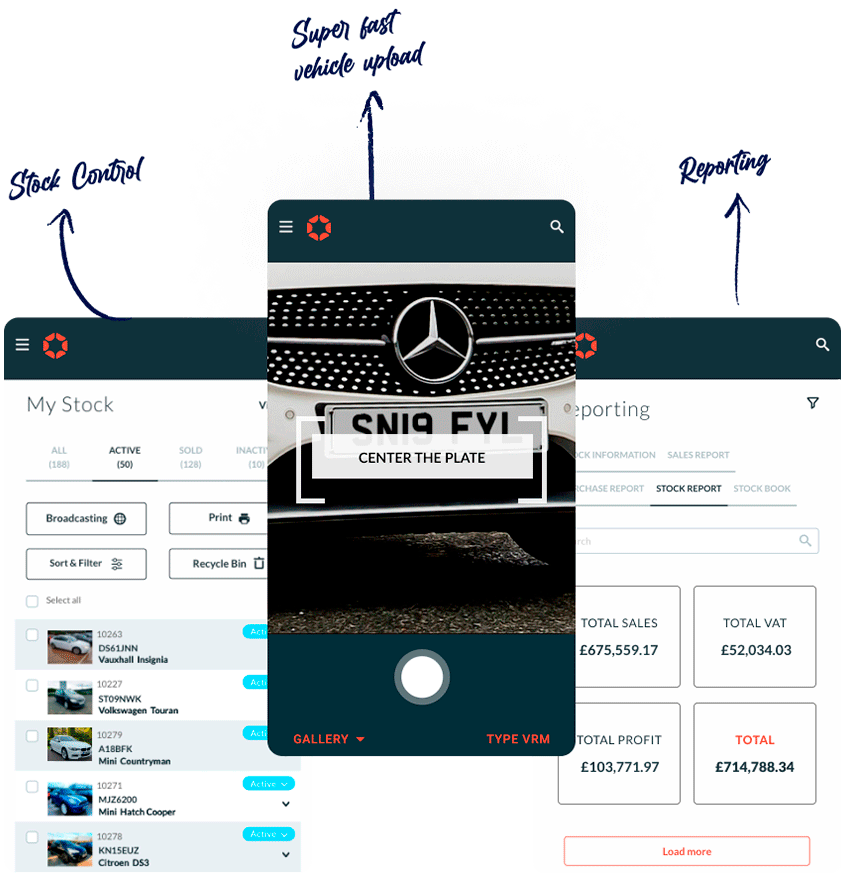 Autopromotor is our highly acclaimed and innovative dealer management system, allowing you to manage all your business operations in one place.
Here you will be able to manage your stock, choose where to advertise, record sales and purchase information along with being able to access detailed reports for your sales and website performance.
What you can expect from Autopromotor Super fast vehicle upload
Capture an image of the registration plate and our VRM recognition technology does the rest! Detailed reports
An HMRC compliant stock book record, margin scheme VAT calculations and have visibility over purchase, sale and stock information.  Reports can be downloaded or printed – ideal for accounting purposes. Detailed ads in an instant
Our enhanced VRM look-up will instantly populate your vehicle listing with all the information a buyer will want or need to see. Get your vehicles in front of even more buyers!
We have worked tirelessly to ensure we have the biggest feed distribution network in the industry. Spidersnet customers can seamlessly send their stock to our ever growing list of leading car marketplaces at the click of a button. Create branded invoices
Generate professional invoices for customers and suppliers using our integrated invoice solution moving your business past handwritten or templated emails. Vehicle brochures
Choose from a selection of point of sale material that can be displayed within the vehicle on the forecourt or handed to customers. Accessible from Autopromotor and fully customised with your branding and colour schemes. Record sales & purchase information
Log information through a vehicle's sales journey, building a detailed picture from purchase through to the end sale – keeping all your records in one place. Website updates
Autopromotor gives you the freedom to make edits to your website 24/7 – with our user-friendly content management system, you can change opening hours, images and any text you wish when it suits you. Industry leading app
Use Autopromotor to manage your business within the palm of your hand using our innovative technology – highly commended by the MotorTrader Awards 2020. Great savings with Autopromotor Advantage!
You will find our 'Advantage' section within Autopromotor. Benefit from exclusive discounts from a number of industry leading partners and suppliers – all perfectly suited to work with your Spidersnet website.
Don't Just Take Our Word For It
Great company to work with. Very professional people and really know how to make and manage great looking websites. We have seen more business leads through our website since Spidersnet has taken over... Read More
Motor Ring
Used Spidersnet for 12 months and found them excellent. They helped to build our website and then link everything with Auto promotor.  We are only a small company so our advertising budget is limited... Read More
Allison Lock
 Dealing with Emma has been very informative and relaxing. I'm not comfortable with change but she grabbed hold of the website and delivered a 6 star site. Very very good Emma thank you for you hel... Read More
Callum K
Having used Spidersnet in the past I was very confident when instructing them to build my website. I was not dissapointed the service has been amazing. You can always speak to someone if you need help... Read More
Complete Campers Southwest
My company has been using Spidersnet for several years now. They are always helpful and responsive if I have any problems with my website.
Stuart Mason