PPC stands for Pay Per Click. It is a form of digital advertising that automotive dealerships can use to drive traffic and conversions from around the web. You pay a fee each time one of your ads is clicked on. 
The most common form of PPC is search engine advertising. This approach is also called 'paid search' or 'search engine marketing'. Each time someone performs a search on a search engine, adverts will be displayed if the search terms are related to your business. Automotive PPC is an effective way of advertising your dealership to new customers who are searching for what you have to offer.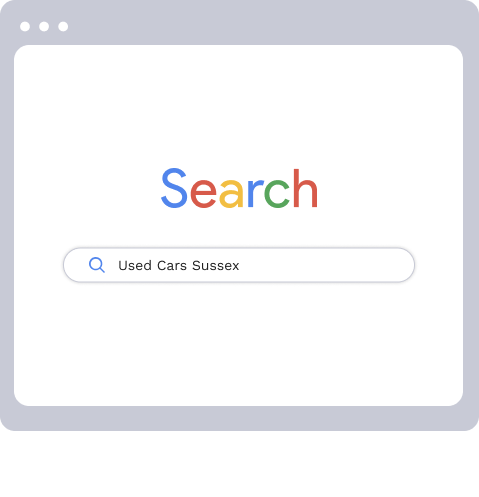 PPC is basically an online auction for advertising space on search engines. PPC adverts have many different formats: 
Search Adverts 

Display Adverts

Shopping Adverts

Video Adverts 

Gmail Adverts 
The majority of PPC adverts are displayed on Google, purely because this has the largest search audience. To run PPC adverts you first need to sign up to a Google Ads account. From this account, you can then start to build your PPC Campaigns. 
A basic campaign consists of targeting keywords relevant to what your business offers and your location. So for example, a used car dealer in Sussex may target the following keywords:
Used cars Sussex

Second hand cars Sussex 

Used cars Brighton 

Used cars 
Then you can set the location to target a city, county, postcode or even a radius around your business. 
 To find out more about PPC read our blog here. 
Benefits of PPC for Car Dealers
 There are numerous benefits to running PPC for your business: 
Reach new customers who may be unaware of you.

Drive qualified leads to your website.

Build awareness of your business.

A cost effective way of advertising – you only pay when your ad is clicked on. 

Start driving leads to your website immediately.
For car dealers, PPC is a really good way to reach your target audience. A well-managed campaign will be cost-effective and works with the business goals and budget you choose.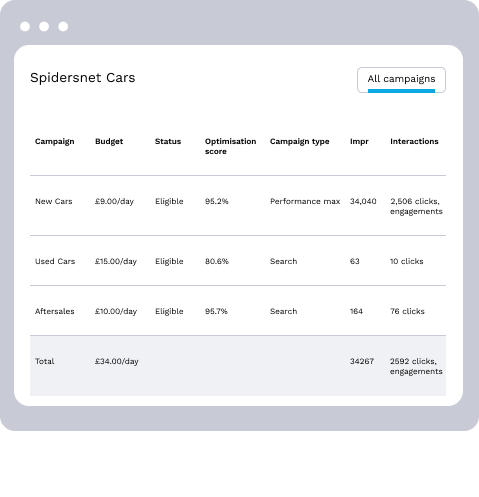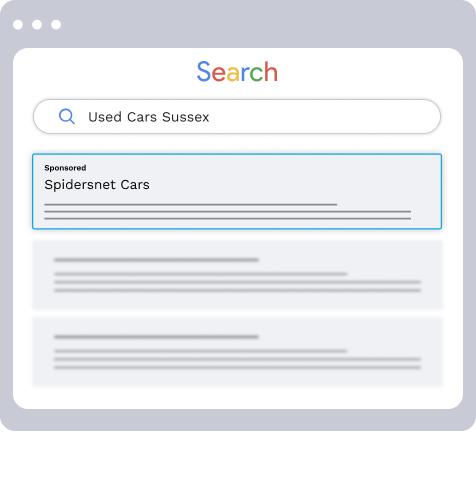 Spidersnet Automotive PPC packages
Here at Spidersnet, our experts can run your PPC Campaigns for you. Our focus will be to drive qualified leads to your website. We will work closely with you to focus on what your business needs are. Whether that is Used Car Sales, New Car Sales, or Aftersales Service and MOT campaigns. 
 Your Spidersnet car dealer PPC package will contain: 
A clear Google Forecast showing the results you can achieve from the monthly budget you choose. 

Google Ads set up, Campaign build and conversion tracking. 

A focus on your most important business goals (Sales, bookings, etc) 

Constant monitoring and optimisation of your campaigns. 

A flexible approach to campaigns which can be changed as and when your business needs do. 

A full monthly report which will show you the results you have achieved, all validated with GA4 analytics. 
To find out more about Automotive PPC please speak to one of our team today, simply call us on 01273837563 or request a call back on the form below.