The Autopromotor Pro mobile app is now live and is set to revolutionise the way you manage your business. This innovative app, which is available on Android and iOS, really does allow you to have your dealership in the palm of your hand.
The app is a part of Autopromotor Pro, which is available for just £42+VAT per month.
THE AUTOPROMOTOR PRO APP IN A NUTSHELL:
Manage your business on the go – Mobile App version of our dealer management system Autopromotor.
Upload a vehicle quicker than ever before – Snap a picture and the app does the rest using our VRM recognition tech.
Stay organised – Innovative business notes that can be used by all team members using the app.
Available to everyone – The app is available on all devices (iOS and Android)
Available for just £42+VAT per month as part of Autopromotor Pro.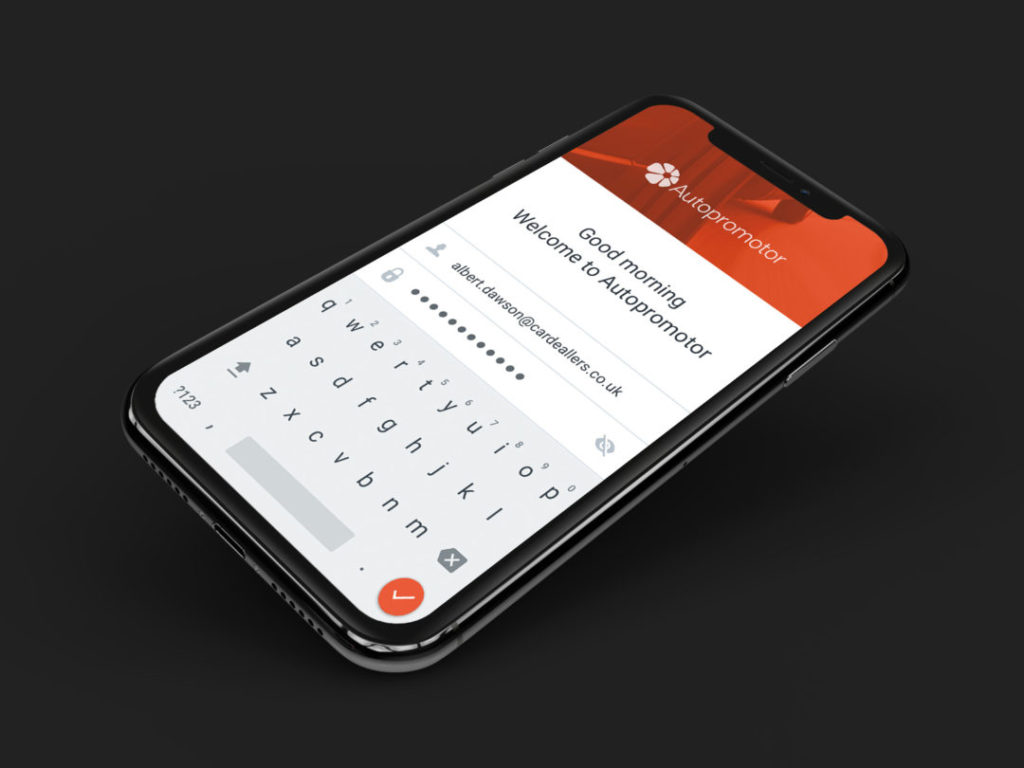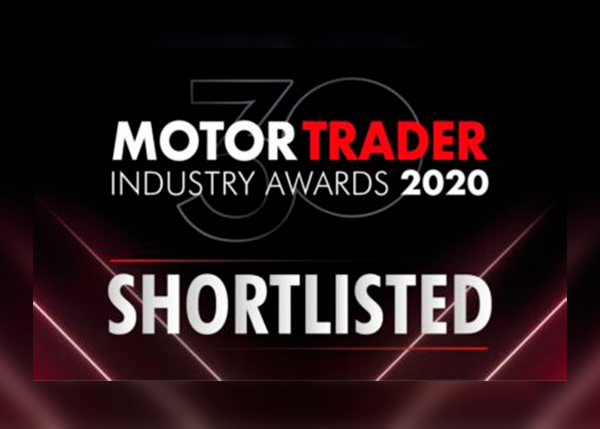 MANAGE YOUR DEALERSHIP FROM THE PALM OF YOUR HAND
Our team of developers have been hard at work building a brand new, cutting edge mobile app that allows you to manage your dealership from the palm of your hand.
It offers you a slick, easy to use mobile solution to the desktop version of Autopromotor Pro along with a number of innovative new features.
The App itself is available on both Android and iOS, meaning it is accessible for all dealers no matter what device they use.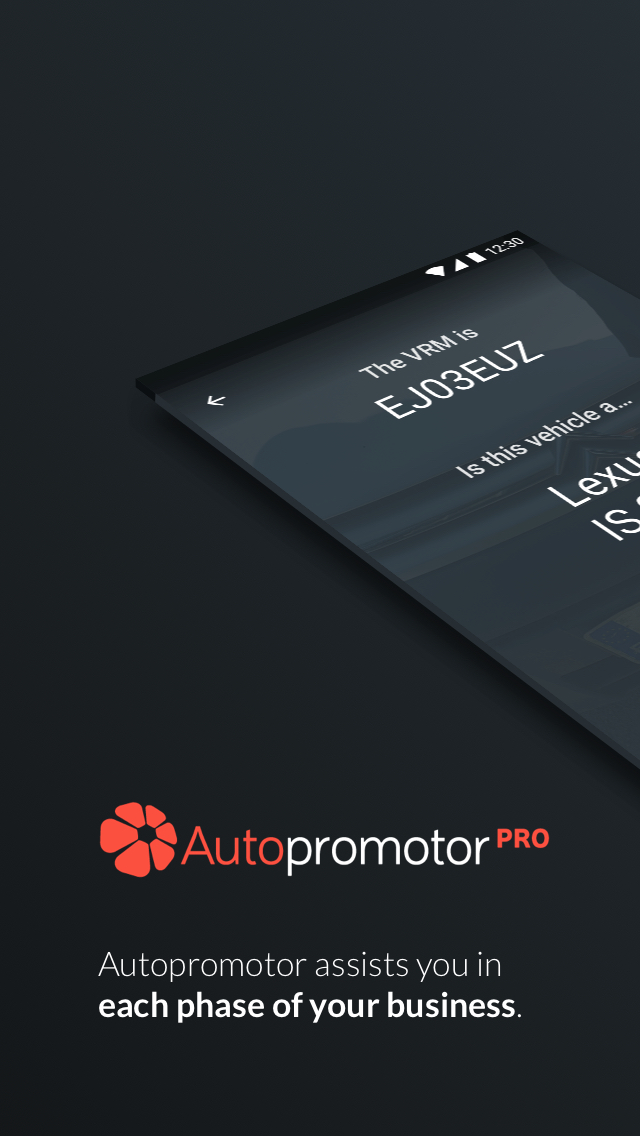 SAVE YOURSELF TIME WITH THE INSTANT VRM LOOKUP
Uploading a vehicle to your website is a far quicker and easier process than ever before with the new, innovative number plate recognition software. This takes a lot of the legwork out of creating ads and is nice and simple to implement. You'll just need to follow these easy steps: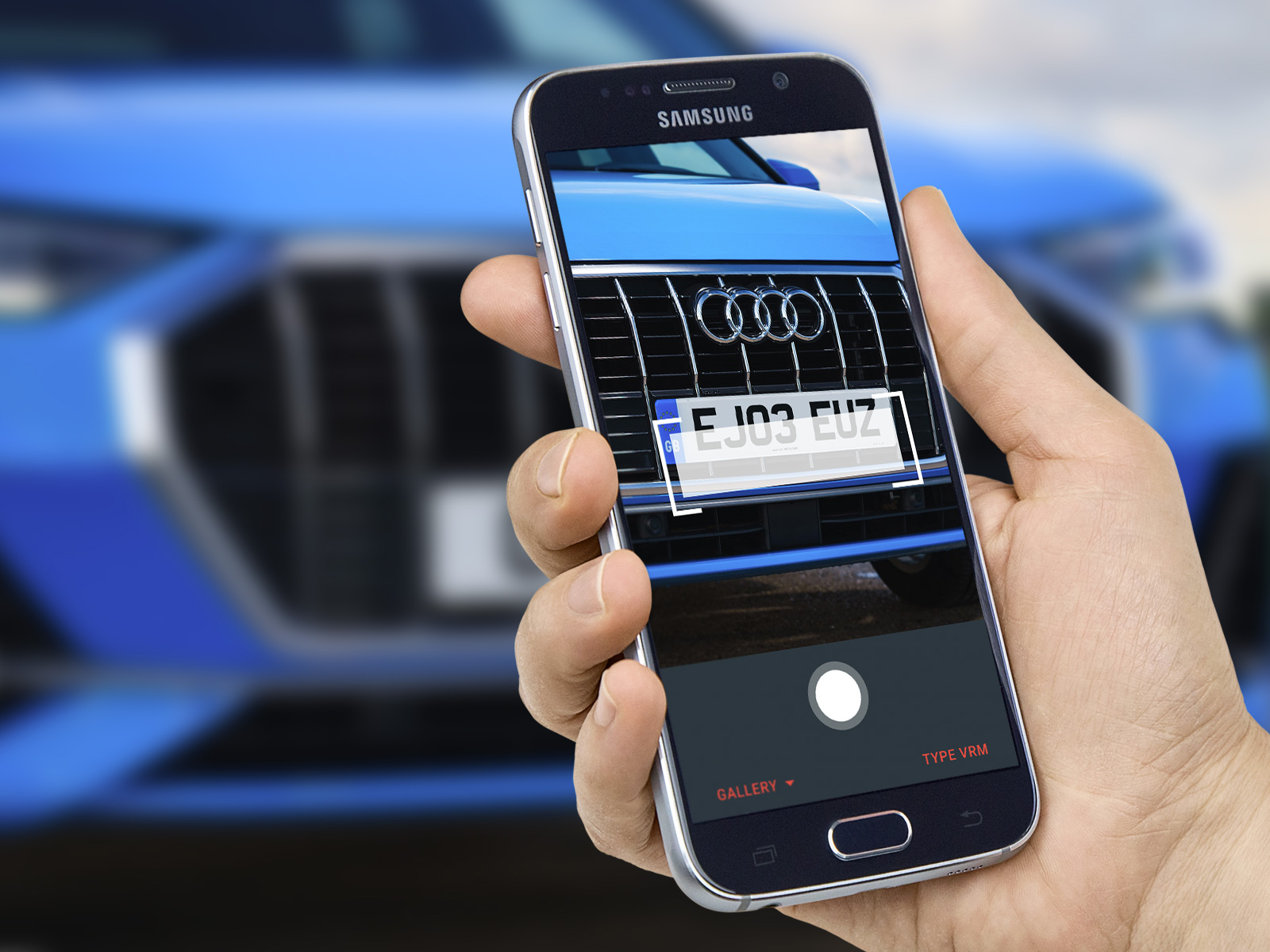 1. TAKE A PHOTO OF YOUR VEHICLE'S REG
The app then pulls in the vehicle's data and information from cap hpi populating 90% of the ad for you.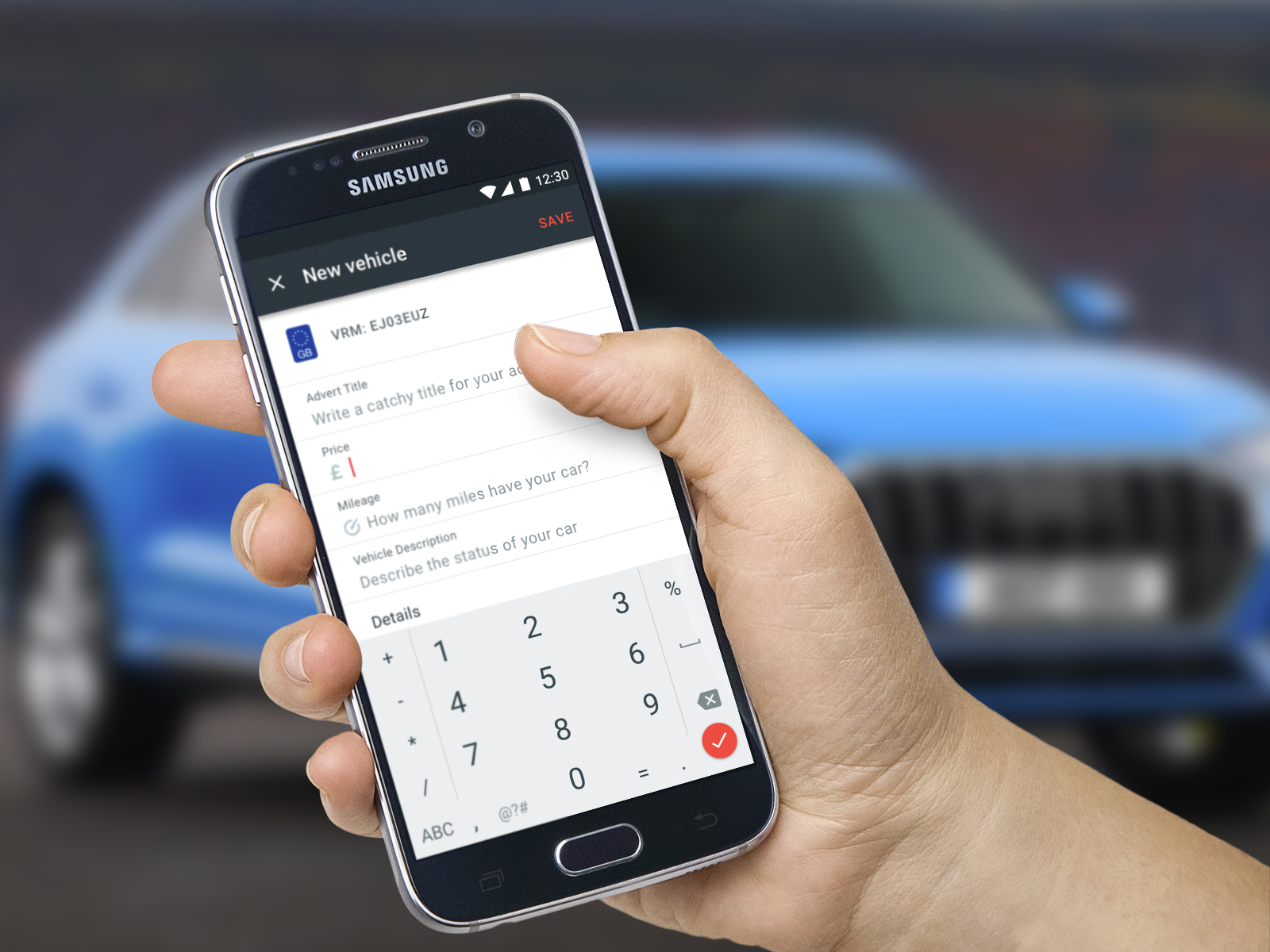 2. ENTER THE ADDITIONAL INFO TO YOUR AD
You then just need to write a description, set the pricing information and upload the images.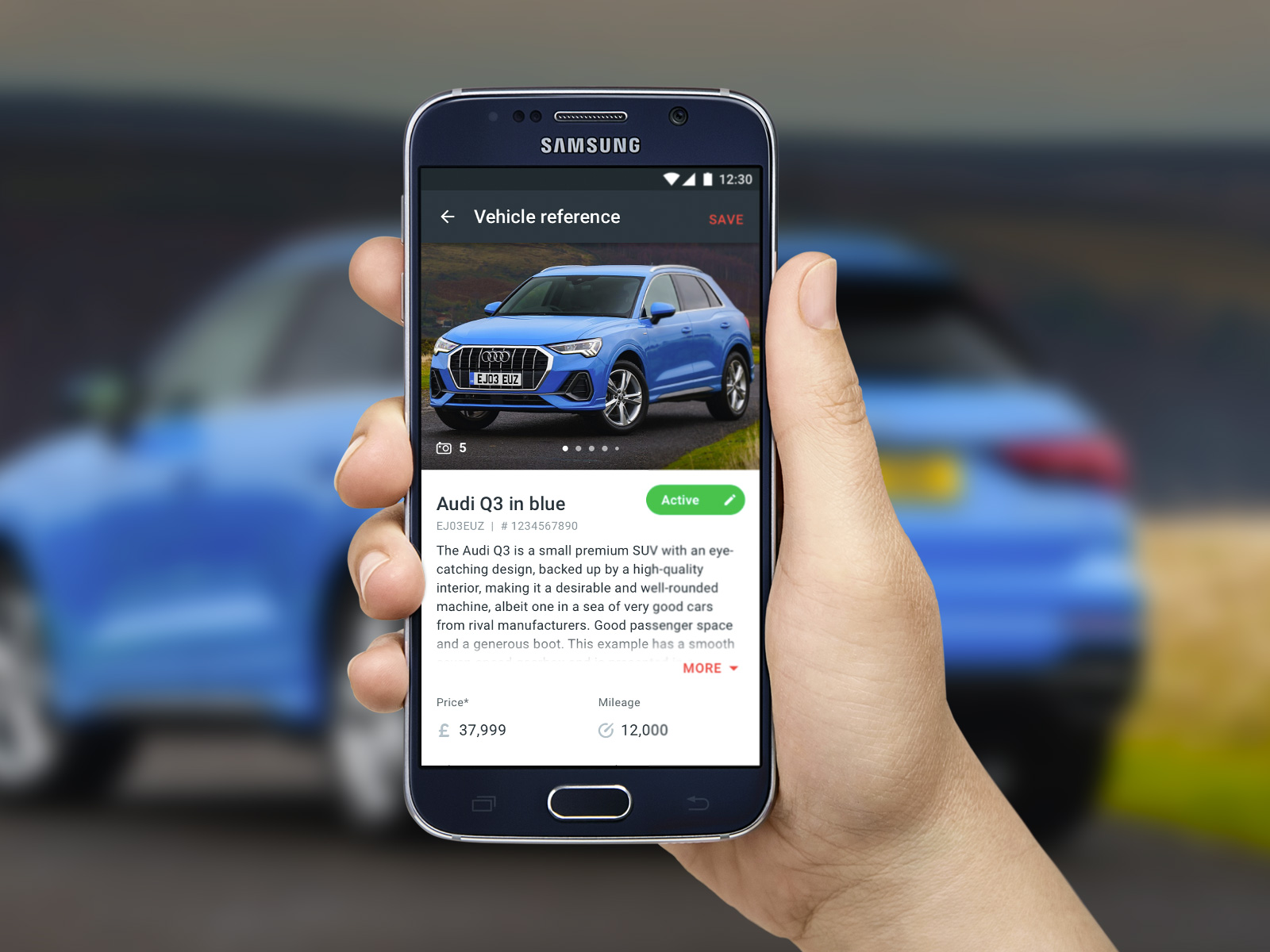 3. PUBLISH YOUR AD!
Once you've added the additional info, you can then publish your ad right away. This means you can stand on your forecourt in front of a vehicle and within minutes have it uploaded to your website and any other third party advertising platforms you wish to broadcast to.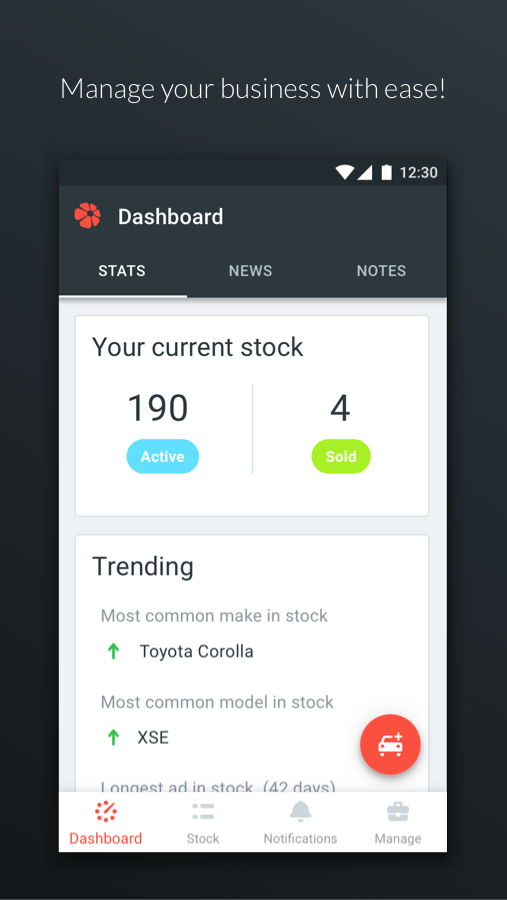 WHAT ELSE DOES THE APP DO?
Once you've logged in to the new Autopromotor App you'll be able to manage your business from your smartphone. Initially you'll be able to carry out the following tasks:
Log in with a fingerprint ID
View your current stock data (number of active and sold vehicles, most common make in stock, most common model in stock, longest ad in stock)
Add stock to your website (either through instant VRM recognition, or by manually entering the registration number)
Broadcast your stock to third party advertisers such as AutoTrader, Motors.co.uk and more
Sort and filter your stock and sales reports
Create business notes and upload files and other media
Users can create notes for specific adverts, allowing you to make notes on your vehicles in stock.
Contact Spidersnet support team.
View Spidersnet blog posts and share them with others.
However, that is just the first phase, it will soon be able to do a lot more. Soon you'll be able to log into the app and manage your enquiries, allowing you to respond to potential customers right away from wherever you are. You'll also be able to use the App to check your website's statistics, make changes to your website's pages, and more.
AUTOPROMOTOR PRO: SIGN UP TODAY!
Autopromotor Pro is available for just £42+VAT per month. For more information about Autopromotor Pro, its features, or the early sign-up offer, get in touch and speak to one of our friendly and helpful Support Team today.