If you are interested in the Search Engine Optimisation (SEO) Package here at Spidersnet, but you aren't sure if you want to make the leap, then you may want to get a better idea of the sort of results that are achievable.
Our dedicated team of SEO professionals are on hand to offer a bespoke, fully tailored package that's specifically designed to suit your dealership's needs and budget. To get an idea of the sorts of results that we can achieve, take a look at some of the case studies below…
4 Wheelz – Helping a driving school improve its traffic
4Wheelz Driving School is a small business based in Birmingham. They approached Spidersnet to help with their SEO, and our team got to work right away.
We carried out a variety of work to help them increase the amount of traffic they were receiving for specific search terms.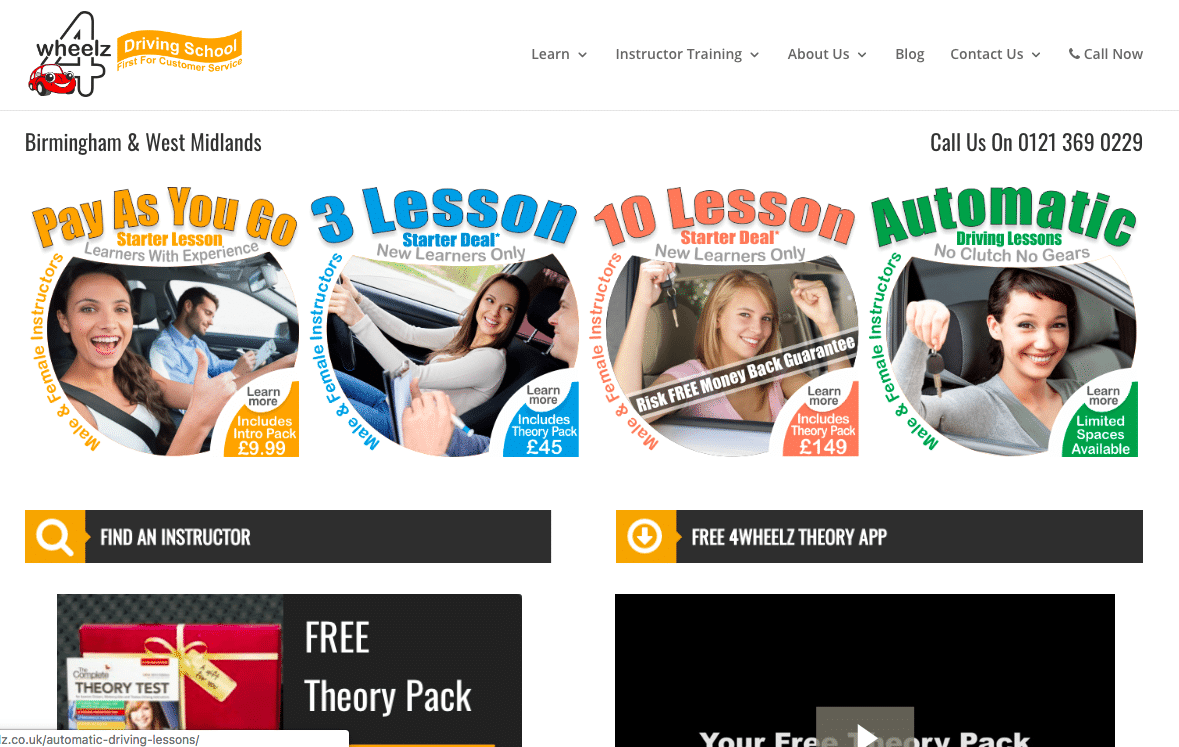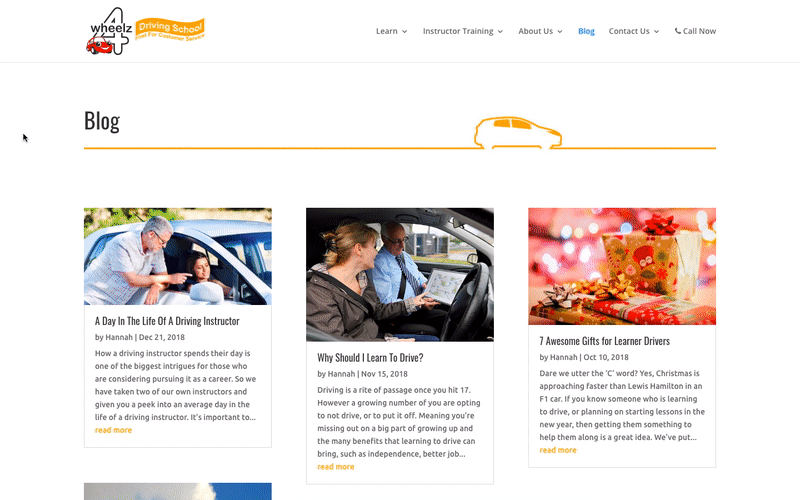 The work: Improving web copy and onsite changes
As a lot of you may already be aware, good quality, unique content, is very important and can have a vast positive influence on your website's ability to rank in search results pages. Our team therefore added new content to a number of important pages on their website, as well as adding a number of informative articles to their blog.
We also carried out a number of onsite changes, expanding meta descriptions, changing sidebar links, and adding a number of backlinks. We also switched their website over to HTTPS, along with a number of other more technical improvements.
The results: Impressive organic traffic increases
The work we carried out, which was done over August and September 2018, resulted in some impressive improvements to their traffic. Some of the results we witnessed included:
Overall site traffic for 4Wheelz increased by 33.81% in September 2018!
Year-on-year overall organic traffic (traffic from search engines) increased by 12.86% .
The terms "4 wheels driving school" had an increase of 180% in organic traffic.
The search term "Cheap Driving Lessons" had an increase in organic traffic of 327.27% by January 2019.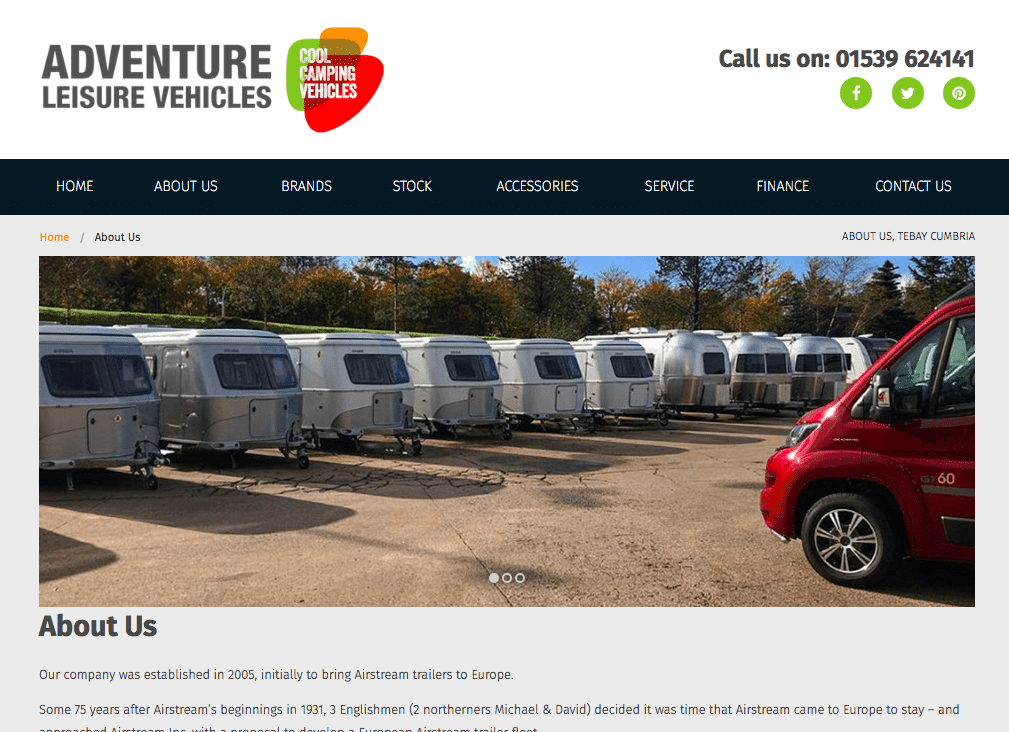 Adventure Leisure Vechicles – Boost to keyword rankings!
Adventure Leisure Vehicles is a Spidersnet caravan and motorhome dealership based in Tebay, Cumbria. Seeing as their website was already a Spidersnet site, it had already been built with SEO in mind, however, they decided to invest further in our additional SEO package, allowing us to go the extra mile to help them succeed online.
The work: Internal linking and improved meta data
Right away we decided to add more internal links, especially to their homepage copy. These links, which take users from the homepage to specific manufacturer landing pages, work wonders in strengthening the site's chances of ranking well for specific makes and models.
We also made improvements to their meta data, and moved their website over to HTTPs in a bid to further improve their chances of increasing organic traffic.
The results: Drastic improvements in keyword ranking
After carrying out the work late last year, Adventure Leisure Vehicles have seen some fantastic improvements in how they rank for specific keywords. We've managed to get their website ranking on the first page of results for a number of model-specific search terms that they have in stock. These terms have moved up between 10 and 28 positions, from the fourth or third page of results, to feature on that highly coveted page one!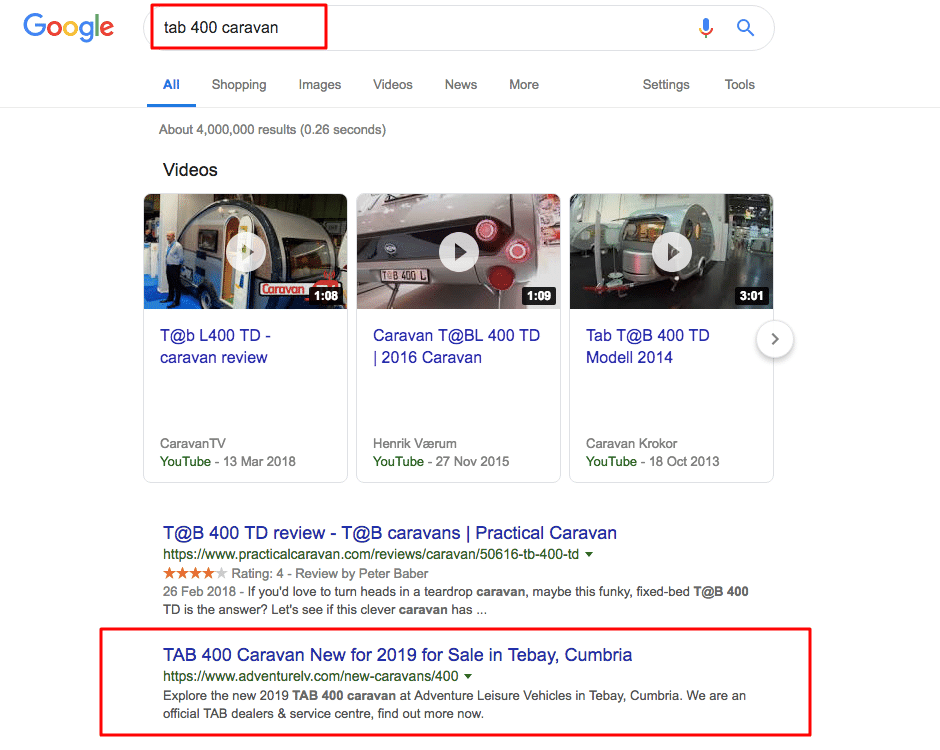 Alan Kerr Ltd – Increasing organic traffic by a third
Alan Kerr Ltd is a new and used motorhome dealership based in the seaside town of Paignton, Devon. The company is a Spidersnet customer, and they approached us for help with additional SEO in February 2018.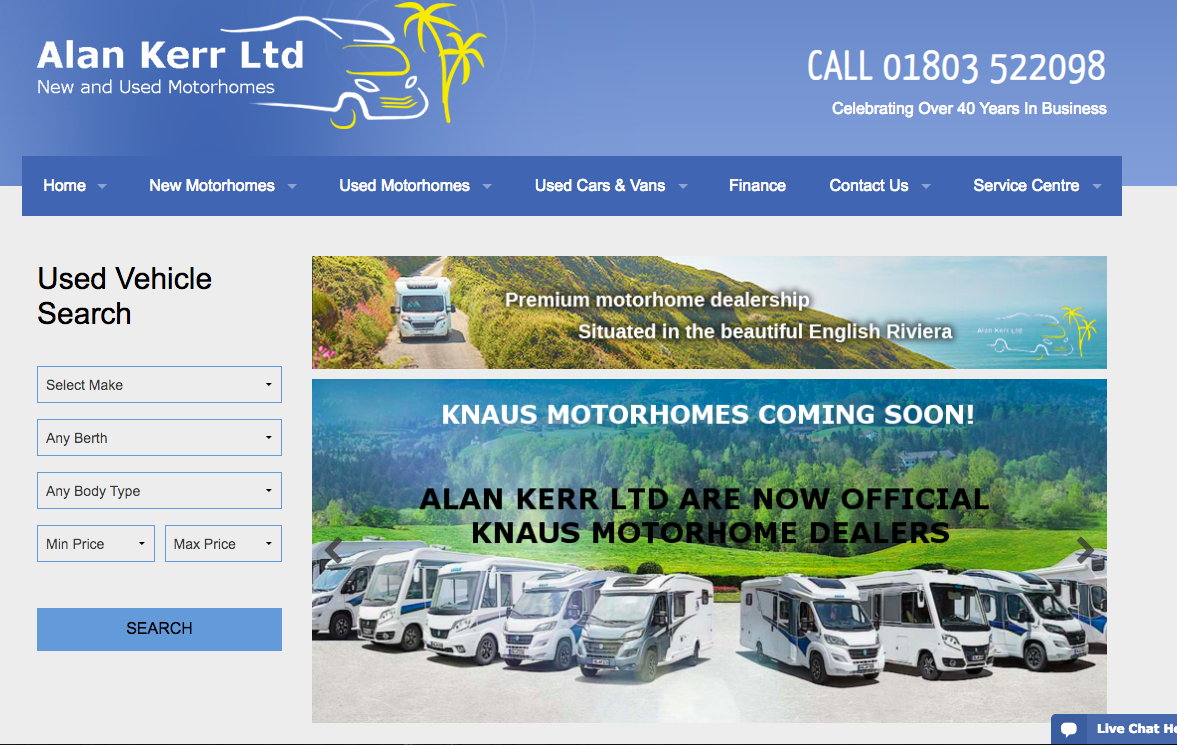 The work: Wholesale re-write of onsite content
Our team of SEO experts noticed that the copy on their site was thin, and outlined its improvement as a priority. Between May and July of 2018 we rewrote all of the copy for the following pages:
Homepage
Finance
MOT test centre
Insurance
Warranty
Service centre
Accessories
We also added fresh, informative copy to a number of individual manufacturer landing pages for makes such as Swift, Baily, Roller Team and Bessacarr.
On top of this work we also made improvements to their meta data, and moved their site over to HTTPS. All of the above, combined with a number of other pieces of work we carried out, led to some fantastic results.
The results: increase in organic traffic by over one third and a big improvement in keyword rankings!
Between February 2018 and January 2019 Alan Kerr Ltd saw organic traffic increase by over a third, improving by 34%. This means that one third more people are visiting their website through search engines such as Google than they were the year before!
In that period of time, there have also been some significant changes in keyword performance for some incredibly important search terms such as
'Motorhomes for sale South West'
'Motorhomes for sale in Devon'
'Motorhome Dealers South West'
One of these terms 'Motorhomes for Sale South West' improved by an impressive 27 places to rank in the number three spot on Google's first page of search results.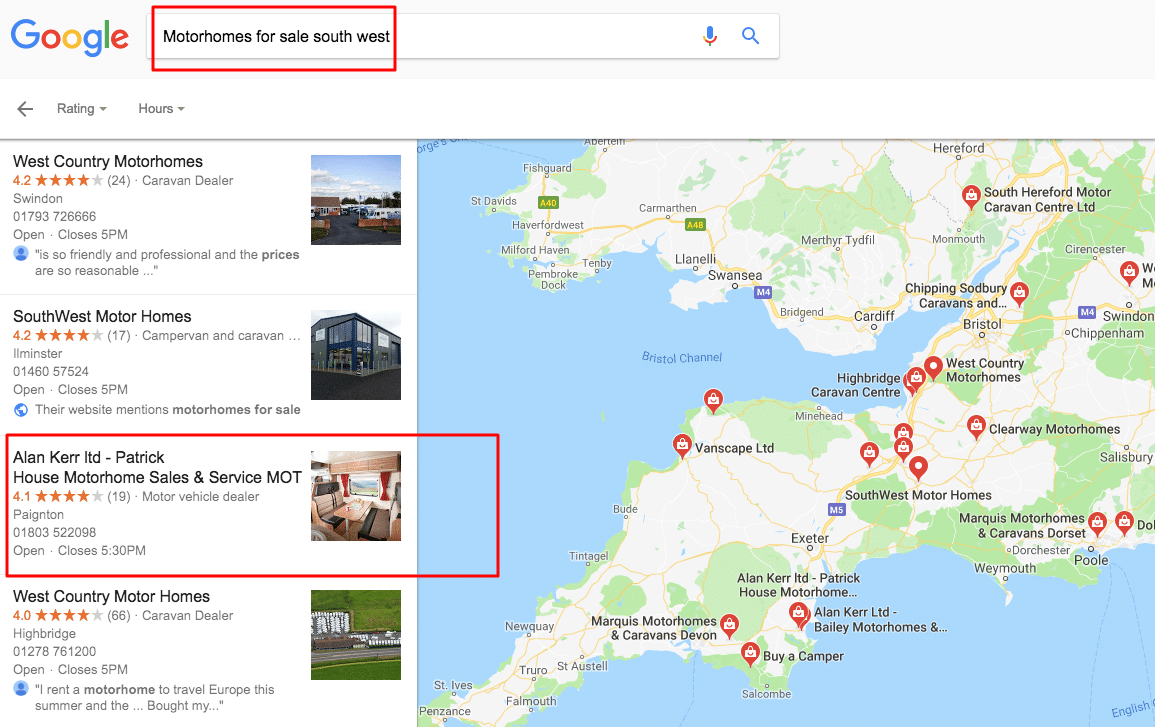 Are you interested in Spidersnet's SEO Package?
If you want to get a better idea of what our SEO Package contains then you can view the package here. If you're interested, and want to speak to one of our team to get an idea of how we can help you drive more organic traffic to your site, then enter your details in the boxes below and we'll be in touch…